Have you ever wondered how a nature preserve is created or how the Nature Trust decides where to develop its nature preserves?
Many people are involved, and a considerable amount of information is gathered before making these decisions. Land conservation organizations like the Nature Trust use a variety of tools and techniques to make the best use of resources when acquiring and stewarding land.
One of the most important questions we must ask is, which areas of the province are most in need of protection? We answer that question by bringing together the most up-to-date research, data, and knowledge about New Brunswick's natural ecosystems and native species, and the threats they face now and will face in the future.
The Nature Trust has always relied on sound science and the knowledge of experts to inform our work. In recent years satellite-based data, Geographical Information Systems (GIS) and other modern technology has transformed our approach to conservation planning. This information gives us the ability to look at the New Brunswick landscape and identify which lands meet our conservation priorities, such as habitat for Endangered species, building connectivity between nature preserves, and hotspots for biological diversity.
We still rely on traditional field surveys and the wisdom of professional and amateur naturalists to verify what our data and technology are telling us. These tools, along with having trained staff on the ground, help us stay one step ahead.
The Nature Trust made its first large-scale conservation planning effort in 1997 when we worked with botany and forestry experts to use computer-based forest data to identify the last of New Brunswick's Appalachian Hardwood Forest. While we still use this information today, innovative LiDAR-based remote sensing data will allow us to find hidden gems we may have missed 20 years ago. Stay tuned for updates.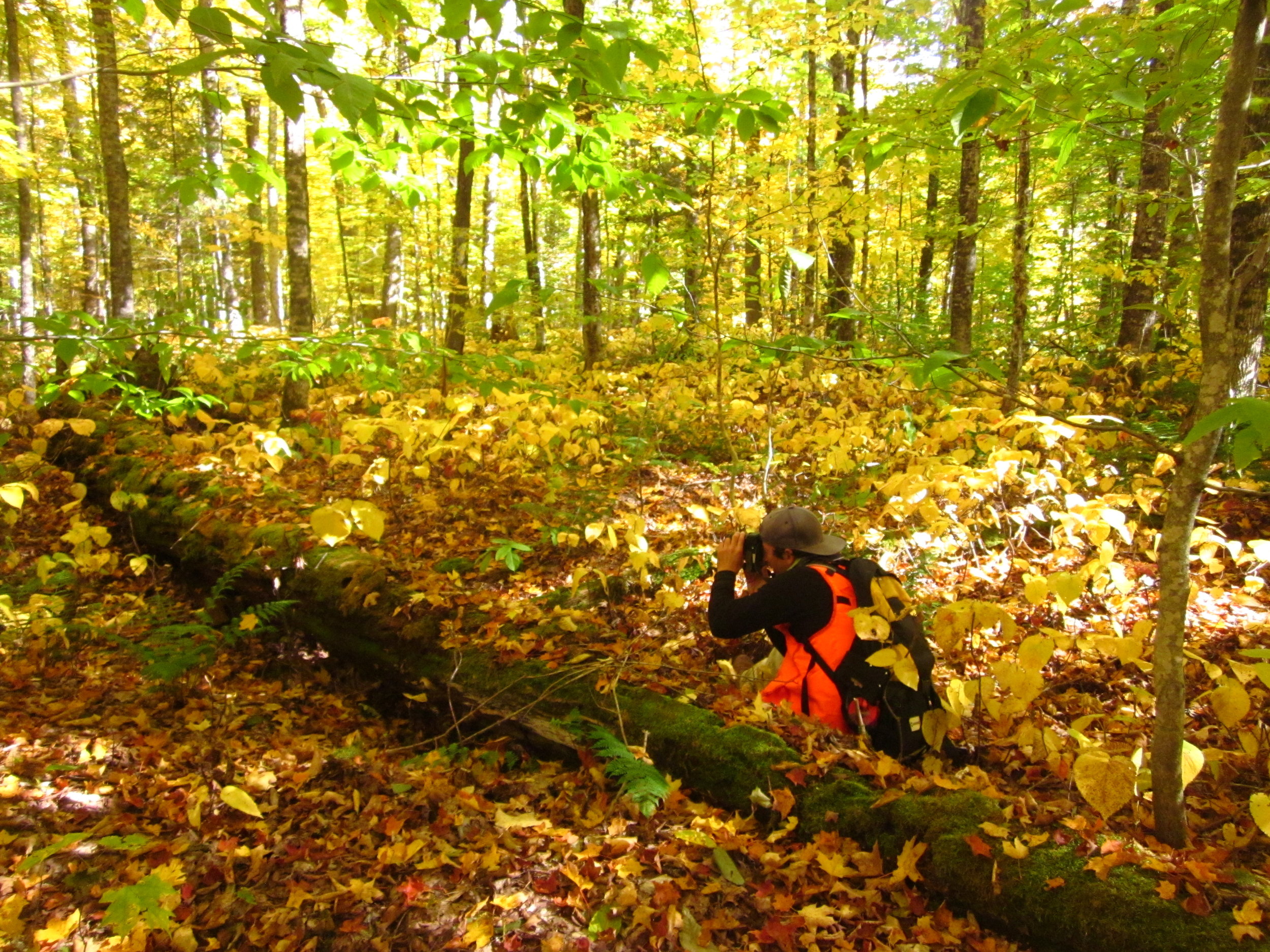 The reasons that wildlife species become in danger of extinction are complicated, and the process of figuring out what needs to be done to save each species is equally complex. This work requires a collaborative effort from scientists, governments, conservationists, and even Canadian citizens.
As new technology emerges, we learn how best to integrate it into our land conservation planning to target specific areas for conservation action. The Nature Trust is fully committed to collaboration and information-sharing among our partners as we work together towards common conservation goals.
If you have any questions about our conservation planning process, contact our Conservation Planning Manager, Aaron Dowding, below
or by calling (506) 457-2398.